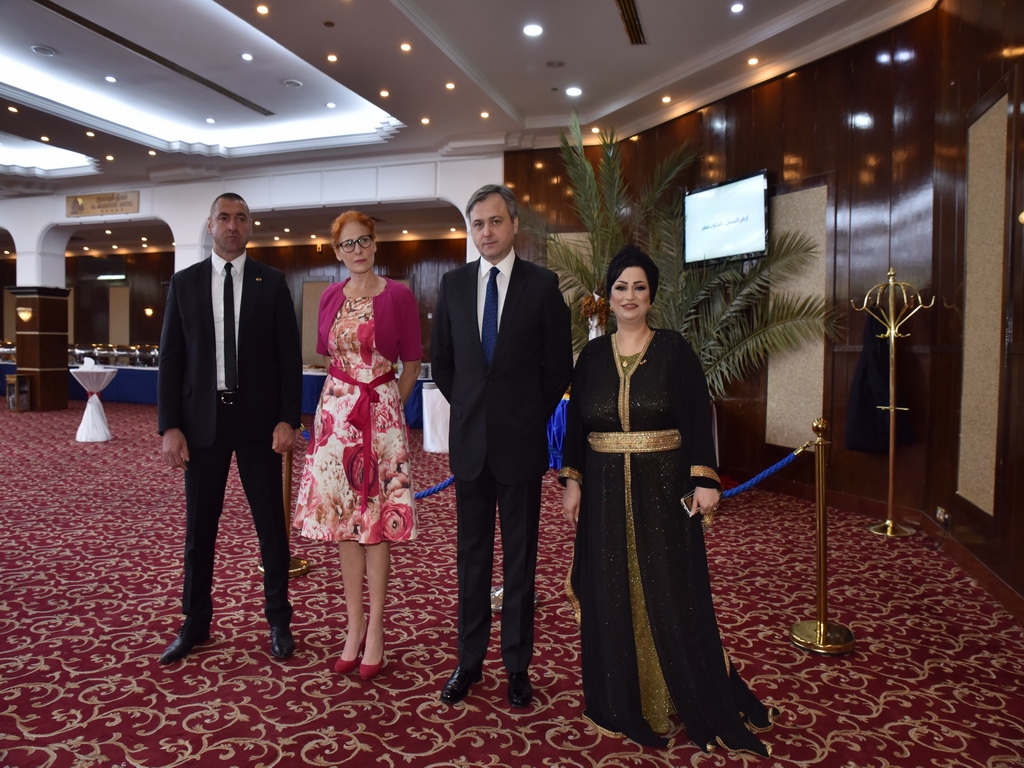 On the occasion of the Statehood Day the Serbian Ambassador to Iraq H.E. Uroš Balov organized a reception at the Al Manosur Hotel great hall in Baghdad on Monday, 18h February.
H.E. Uroš Balov and the Special envoy of the Iraqi Foreign Affairs Minsiter, dr Ali Cahem Chair, addressed the audience. During the speeches they emphasized the excellent bilateral relationship between two countries and underlined the opportunities for their further enhancement and development.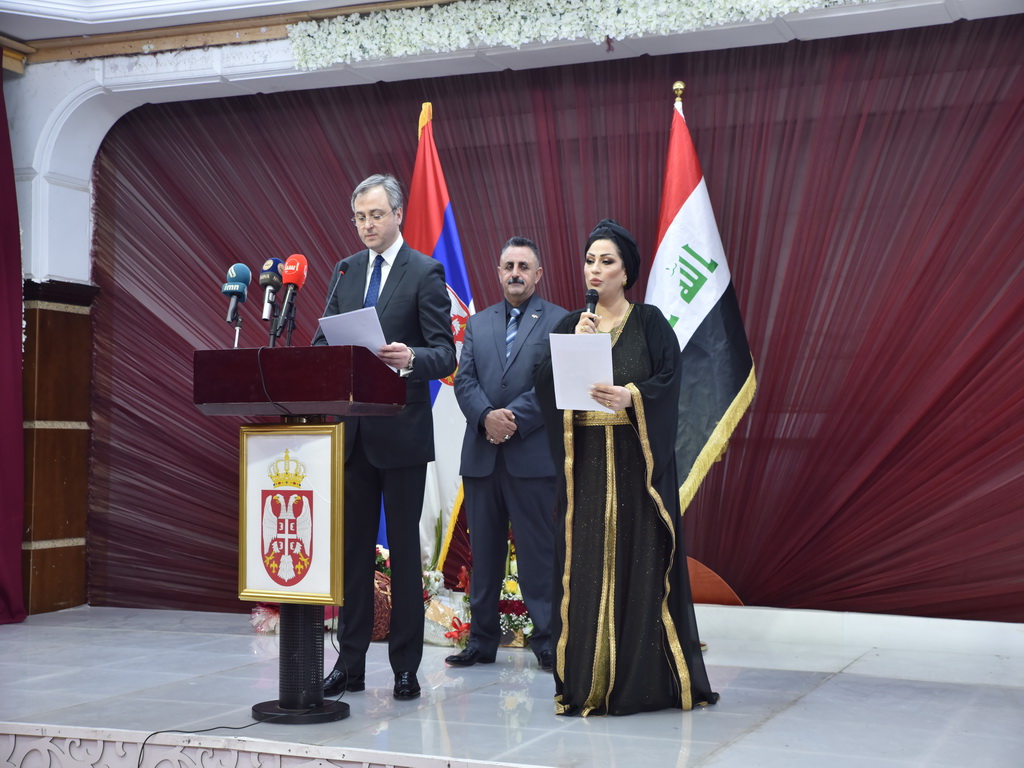 The reception was also attended by Iraqi officials, business people, representatives in the field of culture, sports, media, as well as those with whom we have working cooperation. Also, our citizens who are in Iraq, including business people working on projects in Iraq and our citizens engaged in projetcs with Ministry of Defence were present.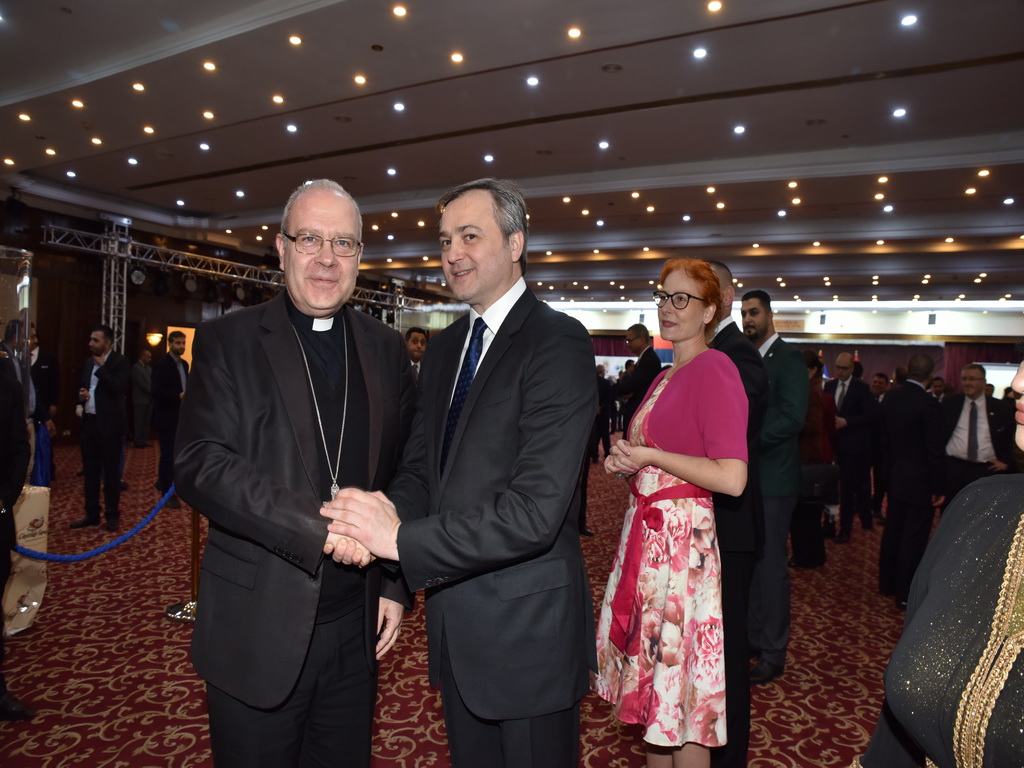 Furthermore, large number of former students in Serbia and ex-Yugoslavia also attended this celebration.
Finally, there were representatives of the diplomatic corps, including representatives of regional and international organizations. In addition, representatives of the Iraqi Army also were present.